ARTWORKS, PRINTS & NFT
Collect my artworks in the real world and metaverse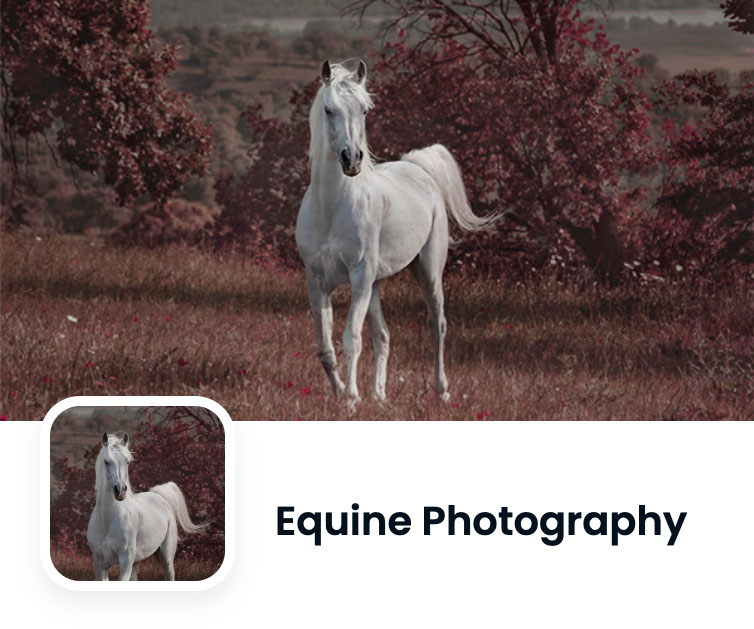 The first NFT Equine Photography collection by the international award-winning photographer Bengin Ahmad, who is specialized in Horse & Equine Photography.
The collection contains photos of horses from various breeds such as Arabian, Andalusian (Spanish), Thoroughbred, and others.
Equine photography is one of the most potent topics in the portfolio of the Syrian Kurdish photographer Bengin Ahmad, who is based in Germany & Dubai – UAE, and travels to the world to capture horses' photos.
He tends to take horses' photos without tack, halters, saddle, or any accessory, as he believes that "freedom" is one of the most prominent characteristics of the horses, therefore, he releases them to capture their fullest freedom.
Photographing horses requires a firm knowledge of them & their behaviors, the artistic aspects & art meanings of each part & move of the horse, in addition to the technical sides of photography and the tricks to communicate with horses.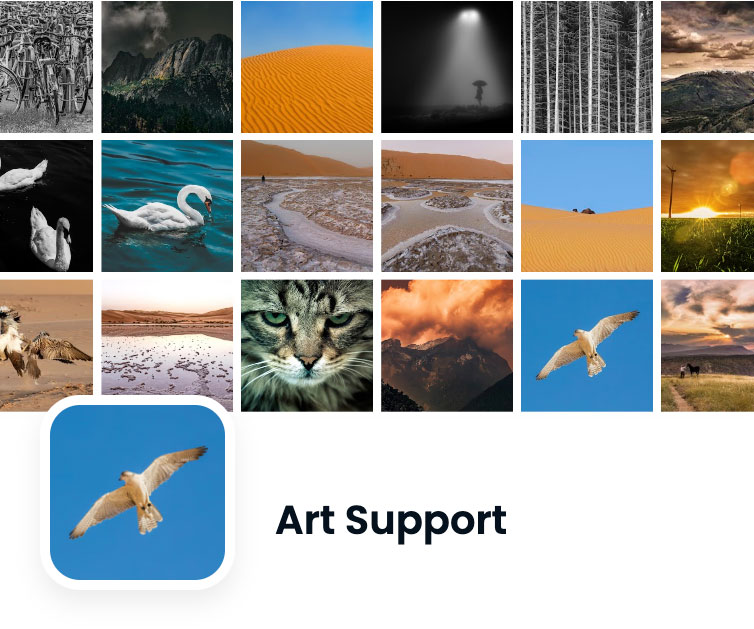 Art Support… a photography art collection from various topics by me, Bengin Ahmad. The income from the sale of the photograph tokens in this collection will be utilized as the following 50% to collect (purchase) new artists' works or help new artists to mint their genesis collection or invest in promising NFT PFP project items, and 50% will be allocated to fund a Kurdish-Arabic dictionary project.
Of course, you can carry these photograph tokens to the secondary market and benefit from the income as I hope your investment in the artwork and my name as an international award-winning photographer will be successful and gain you a good profit.
The prices here have been set to very affordable rates in order to escalate the process as the cause of helping artists deserves big efforts from us, and I believe this doesn't devalue my artwork or name, helping others is the main goal of this collection.
The pure souls leave no traces behind… their soft steps in the life journey never disturb the tranquility.
Illuminated minds and eyes can read the future and the path ahead.
They know how to harmonize with the illusion to create reality, but not everyone can feel or see how the moment is born.
Everything is observed by the mighty eye.
All roads and lines lead to those souls.
Each soul has its own route.
All are united in the end… but until then, every soul takes a lonesome route.
Awards:
Gold Medal of Photographic Society of America
Recognition (PSA 2018-326)

Gold Medal of Photographic Society of America
Recognition (PSA 2018-341)

Silver Medal of IRC
Recognition (PSA 2018-341)

Bronze Medal Gradac PGI
Recognition (FIAP 2019/501) – (PSA 2019-515)

Honorable Mention GRADAC PGI
Recognition (FIAP 2018/304-306) – (PSA 2018-267)
The first buyer can request to receive an A1 or A2 size signed print of this photo (all costs and charges are covered by the photographer).