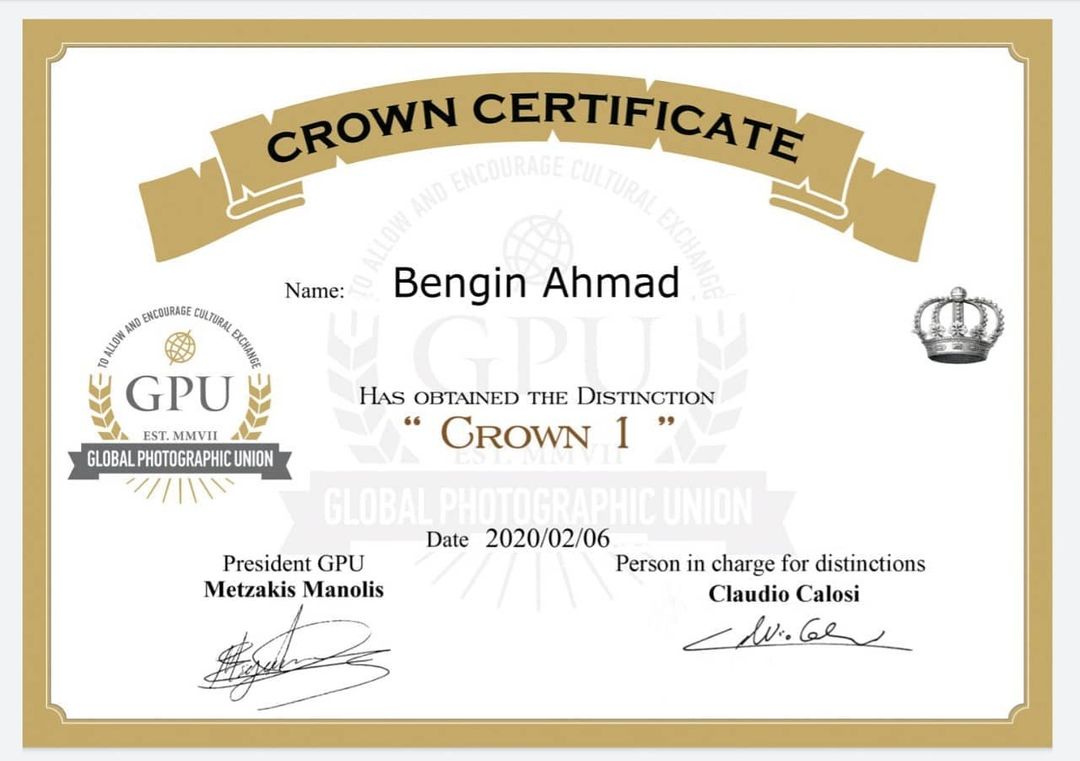 After started participating in international photography art contests and exhibitions, and achieving awards, medals and certificates, Global Photographic Union – GPU, headquarter in Italy, has given the Crown 1 distinction to the Syrian Kurdish photographer Bengin Ahmad, which is the very first time, the name of Syria has been added to the list of Crown Distinction holders in the GPU this February.
This achievement comes after the participation of photography artist Bengin Ahmad with his work in over 15 countries, and achieved gold, silver and bronze medals, besides honorable mentions and certificates of acceptance from the International Federation of Photographic Art (FIAP), Photographic Society of America (PSA) and other photography art organizations and societies that officially patron such events.
And as per the GPU points system, these awards and recognitions equal a certain number of points that allows the photographers to obtain distinctions and gaining more points allows the photographers to apply for higher distinctions.
Those awards and recognitions accumulate a number of points that allow photographers to gain distinctions, according to GPU Points' System, the more points a photographer gains, the higher the distinction is.
Bengin Ahmad was born in a Syrian Kurdish family in Aleppo city in 1986, and started his journey in photography art in 2007 in parallel to his passion for digital arts, design and creative direction. Bengin held his first solo photographic exhibition in 2009 in his city Aleppo, before he moved to Dubai in the United Arab Emirates and Germany where he captured photographs there and during his travels in various topics & themes, such as Equine Photography, Portraits, Architecture, Conceptual and other themes, he also delivers lectures and workshops about them.