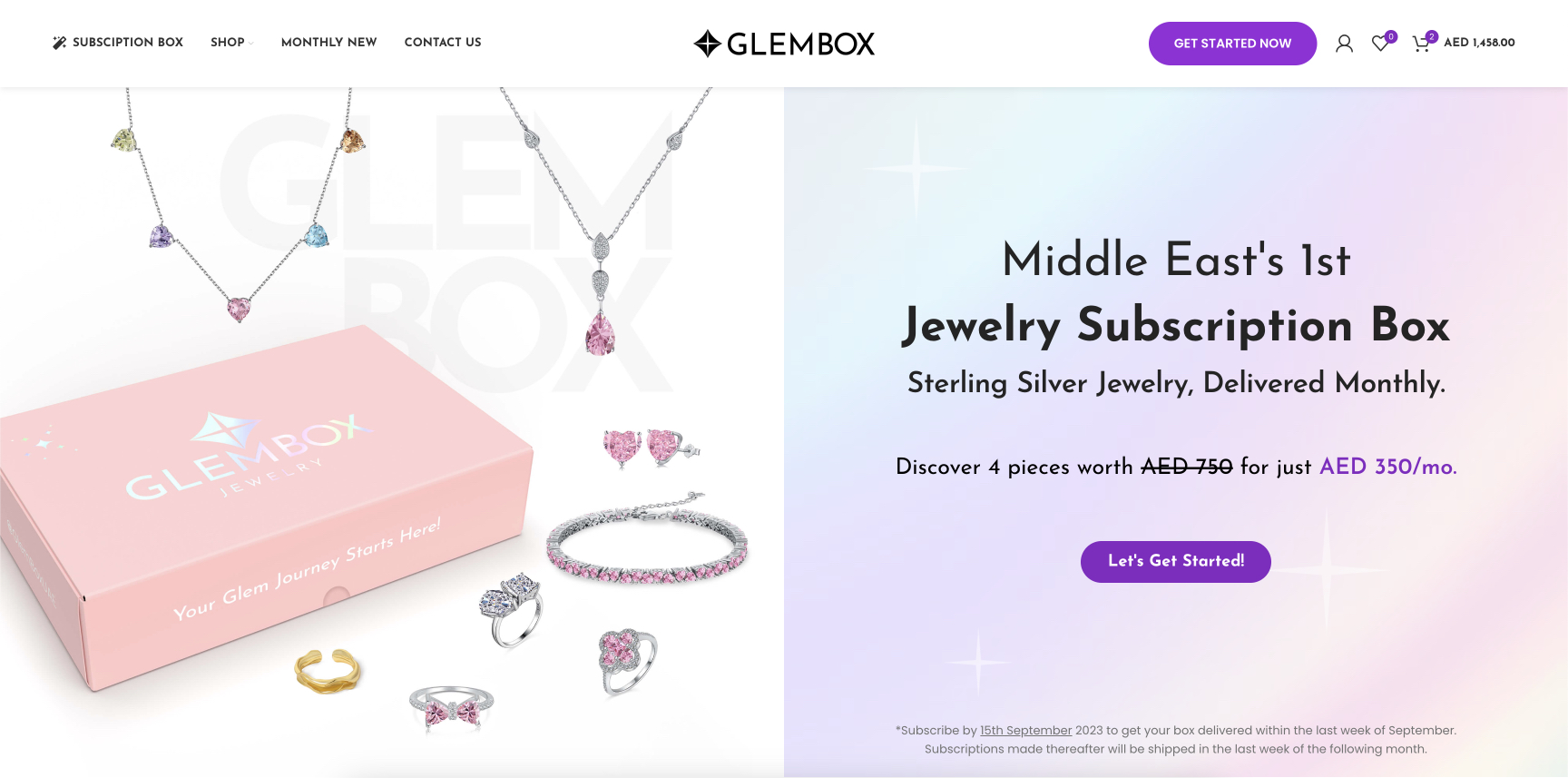 I am delighted to share my journey of crafting a remarkable brand identity for GlemBox, the first jewelry subscription box in the United Arab Emirates and the Middle East region. GlemBox stands as a pioneer, offering an unparalleled blend of jewelry subscriptions enriched with numerous advantages and features.
My multifaceted role as a consultant and creative director was instrumental in shaping the GlemBox brand, drawing from my profound understanding of Middle Eastern markets and the need for innovative ideas. My objective was to introduce something genuinely unique, featuring distinct elements not seen elsewhere in the world, all of which are seamlessly integrated into the brand identity I meticulously designed for GlemBox.
While many in the USA may be familiar with the concept of jewelry subscription boxes, such as RocksBox, where subscribers receive three pieces of jewelry to return later, we aimed to surpass these expectations. GlemBox takes it a step further by curating four exquisite pieces of Sterling Silver 925, elegantly packaged and sent to our subscribers to keep indefinitely. In addition, we offer exclusive discounts and monthly vouchers, setting a new global standard in the industry.
Furthermore, GlemBox boasts a user-friendly online store (glembox.com) that provides a seamless shopping experience, featuring a wide array of items with new jewelry additions every month.
From the inception of the logo design to the intricacies of our multi-layer packaging and our engaging social media communications, GlemBox has established a profound and distinctive connection with our subscribers and online store shoppers. We take pride in leaving a lasting and joyful impression on the faces of everyone who embarks on their journey with GlemBox.
In the coming days, I look forward to sharing in-depth insights into the artistry and psychological techniques that underpin the development of the GlemBox brand. Serving as both the brand manager and creative director, I had the privilege of collaborating with an incredible team of individuals whose original ideas served as the driving force behind GlemBox's creation, inspiring me every step of the way. Stay tuned for more details and exciting updates on this transformative project.
Visit glembox.com & @GlemBoxUAE to enjoy a unique experience of jewelry shopping!