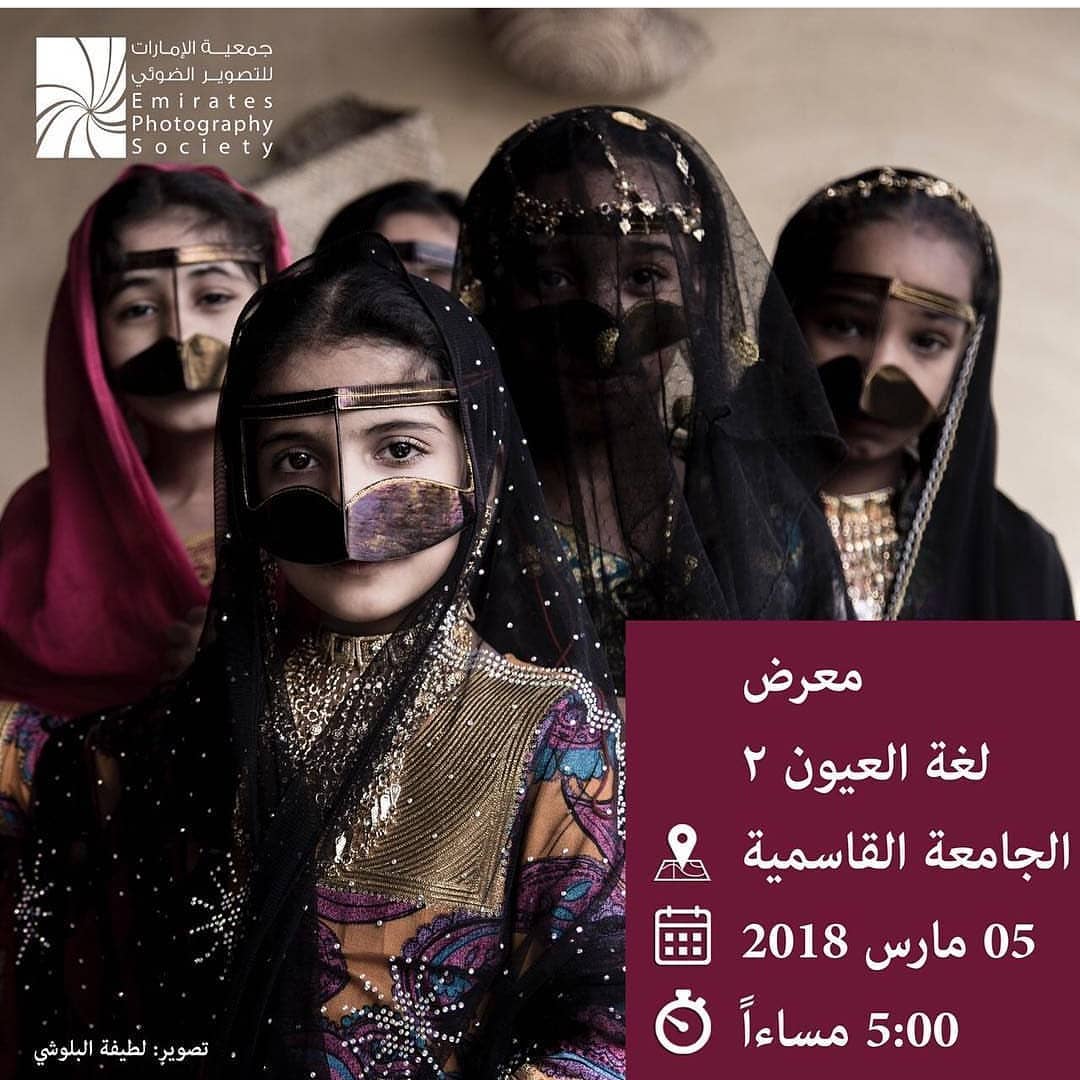 It gives me a great honor to participate in the "Language of Eyes II" photography exhibition among great photographers in the UAE.
The exhibition will take place at Al Qasimia University in Sharjah, organized by the Emirates Photography Society.
يشرفني المشاركة في معرض "لغة العيون 2" للتصوير الضوئي إلى جانب مصورين ومصورات في دولة الإمارات.
سيقام المعرض في جامعة القاسمية في إمارة الشارقة، بجهود كريمة وتنظيم جمعية الإمارات للتصوير الضوئي، ولهم جزيل الشكر والتقدير.